Lieberman Loses - 'History Never Repeats'...?

The kiss that cost 1000+ votes
As expected by the psychic trust of the rANT Farm, Joe Lieberman lost the primary to Ned Lamont by a slim, slim margin. Lieberman then announced that, as promised/threatened, he was going to collect signatures to run as an independent in the main election.
Ho boy - anyone smell a somewhat scrambled repeat of 2000 here?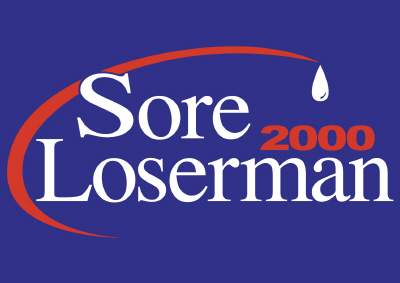 Anyway, consider this payback for the Silver Sewer awards, Joey. You've been playing grab-ass with the frothy side of the Virtuecrat Right for too long, and now it's catching up with you.